Hi Again!
I gave Kleancolor polishes a try and I was a little skeptical after my crackle polish experiment
(link to post)
. The polish I used is called Pearl Silver and it is a beautiful shade with lots of shimmer and it is a million times better than the crackle polishes. I used two coats of that and then I just did some random black and white dots. Nothing special. I hope you like it! By the way, my nails have grown, and this design will work on either long or short nails.
Hola de nuevo!
Le dí una oportunidad a los esmaltes de Kleancolor y honestamente, estaba un poquito insegura después de haber hecho mi experimento con los esmaltes que se agrietan (enlace aquí para el experimento). El esmalte que usé hoy se llama Pearl Silver de Kleancolor y es un color muy bonito con mucho brillo y es un millón de veces mejor que el esmalte que se agrieta. Utilicé dos capas de éste y luego solo agregué unos puntos en blanco y negro. Nada especial, espero que les guste! Por cierto, mis uñas han crecido, pero aún asi, este diseño luce bien en uñas cortas o largas.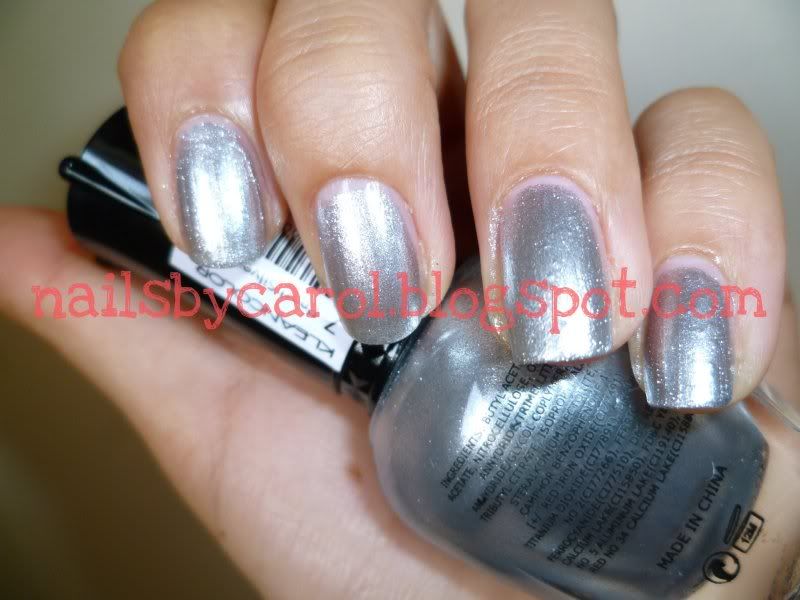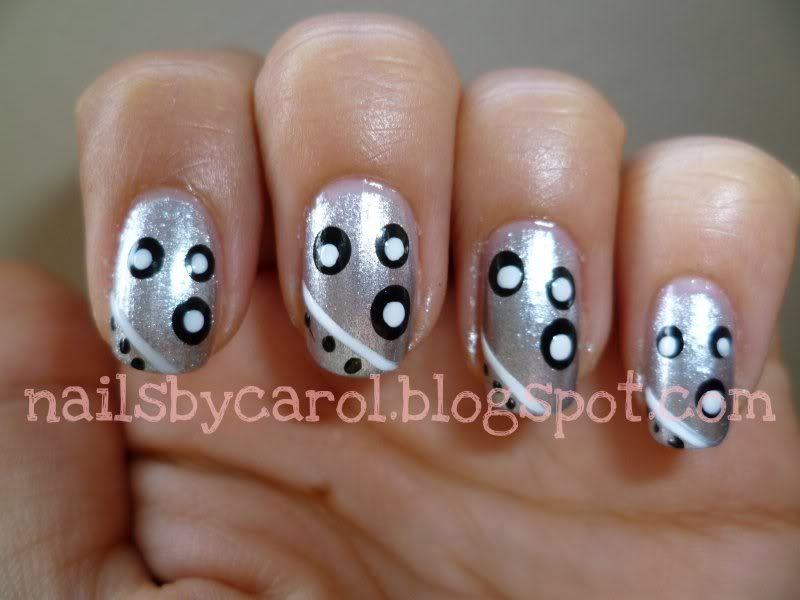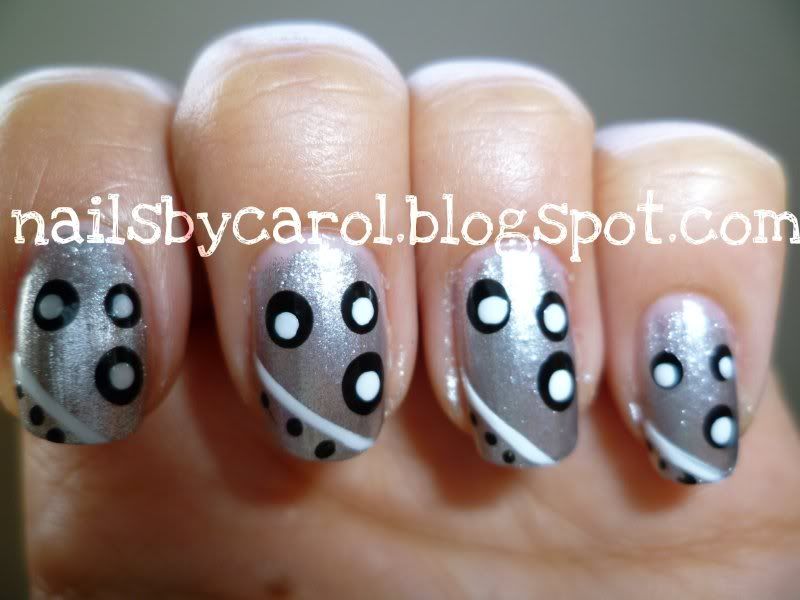 -Carol