γεια
Today I am bringing you my first experiment: crackle polish. I know that O.P.I and China Glaze have those polishes, but also, more affordable brands started selling their crackles. I bought 2, one from Kleancolor and another one from Nabi ($1.99 and $0.99 respectively).
El día de hoy les traigo mi primer experimento, esmaltes que se agrietan (no escribiré crackelado porque esa palabra no existe en el idioma español - lo describiré como crackle o esmalte agrietado). Yo sé que marcas como O.P.I. y China Glaze tienen estos esmaltes y de allí empezo esta recurrente moda, sin embargo, marcas más accesibles también lanzaron sus esmaltes que se agrietan. Compré 2, uno de Kleancolor y otro de Nabi ($1.99 y $0.99 respectivamente).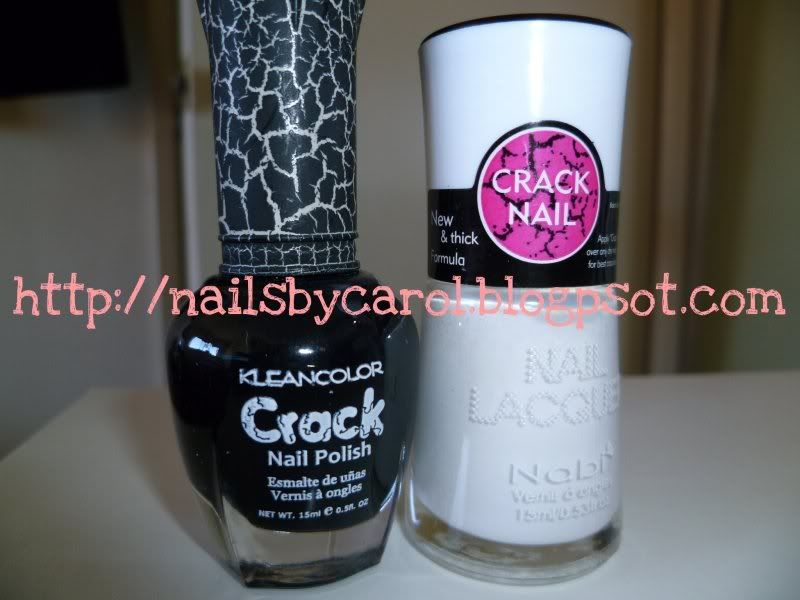 I was wearing
Freshcover's Camillia
and this is what I did on my nails:
Index finger: Thin coat of Kleancolor's Black Crack
Middle finger: Thin coat of Nabi's White
Ring finger: Thick coat of Kleancolor's Black Crack
Pinky: Thick coat of Nabi's White
Como esmalte base tenía el esmalte Camillia de Freshcover
y ésto fue lo que hice en mis uñas:
Índice: Capa delgada de Black Crack de Kleancolor
Medio/Corazón: Capa delgada de White de Nabi
Anular: Capa gruesa de Black Crack de Kleancolor
Meñique: Capa gruesa de White de Nabi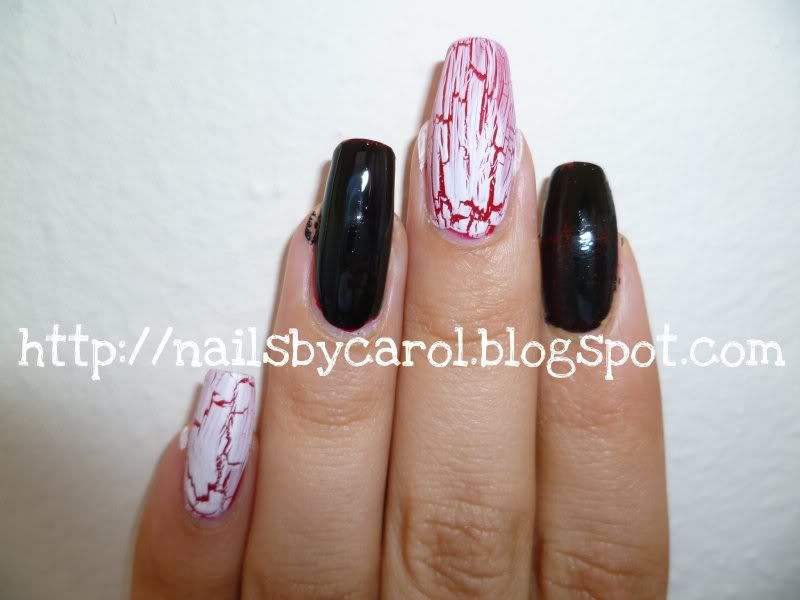 I waited and about 10 seconds into waiting, Nabi's started to crack nicely. Meanwhile, Kleancolor's was just sitting there showing minor progress.
Inició mi espera y durante los primeros 10 segundos, el crackle de Nabi empezó a agrietarse muy uniformemente. Mientras tanto, el de Kleancolor estaba mostrando un progreso mínimo.
When both polishes were completely dry, I was ready to apply a top coat to make a better comparison, and to my surprise I... Well, just look at the pictures!
Una vez que ambos esmaltes estuvieron completamente secos, estaba preparándome para aplicar un protector para hacer una conlusión mejor, para mi sorpresa... Las fotos lo dicen todo!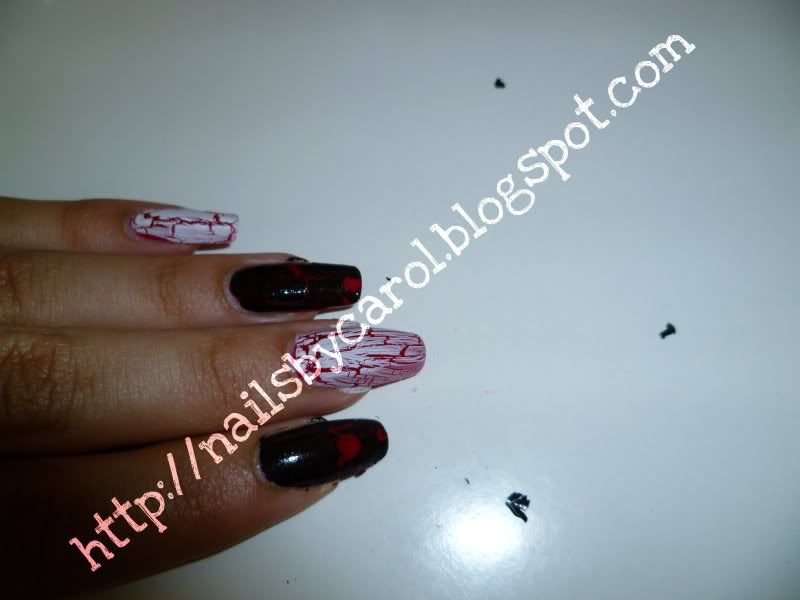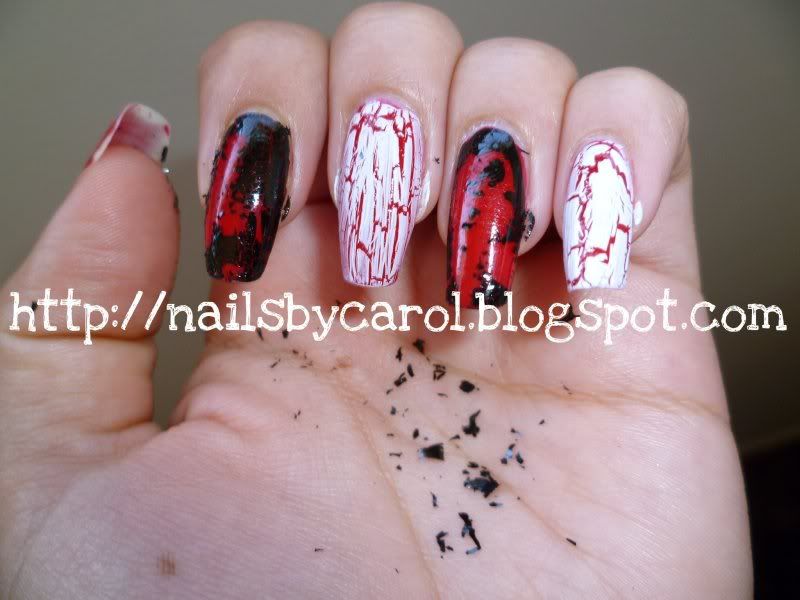 Conclusion / Conclusión:
| | | |
| --- | --- | --- |
| | KLEANCOLOR | NABI |
| Effect / Efecto | Minimal – Mínimo | Good - Bueno |
| Quality / Calidad | Bad – Mala | Good - Bueno |
| Buy It Again / Comprar Otra Vez | NO | Yes – Si |
| Price / Precio | $1.99 | $0.99 |
| Overall / Nota Final | 0/5 | 5/5 |

xoxo,
Carol