Hola!
Products Used:
Productos Utilizados:
Glass Pink by Sinful Colors
Forget Now by Sinful Colors
White by Kiss Brush on Nail art
Silver Glitter by by Kiss Brush on Nail art
1. Apply 1 coat of light pink (Glass Pink) to even out the nail color.
Aplica 1 capa de esmalte rosado claro (Glass Pink) para unificar el color de la uña.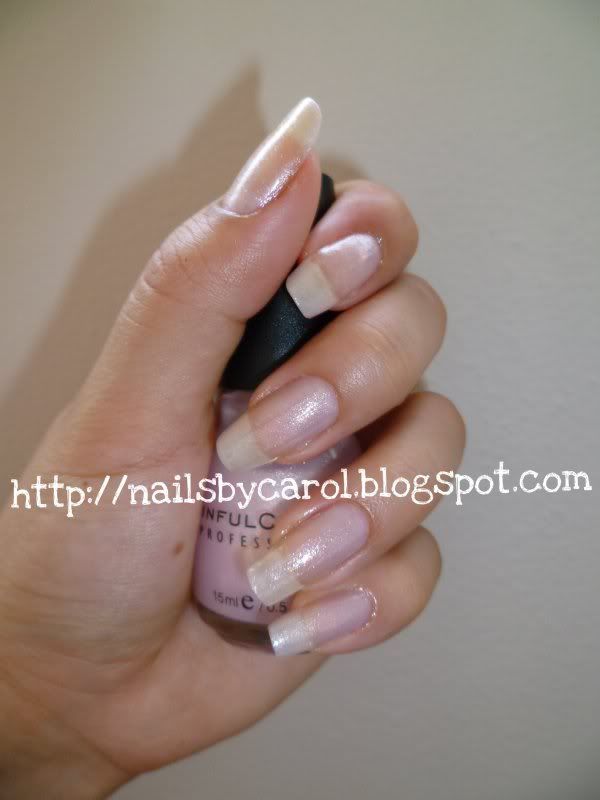 2. Apply 2 coats of hot pink (Forget Now) and wait until dry.
Aplica 2 capas de rosado fuerte (Forget Now) y espera hasta que seque.
3. Take your white nail art polish (PA02 White) and draw 3 little lines from the corner top to the bottom (sort of like a feather).
Con un esmalte decorador blanco (PA02 White) dibuja 3 líneas de una de las esquinas superiores hacia abajo (algo como una pluma).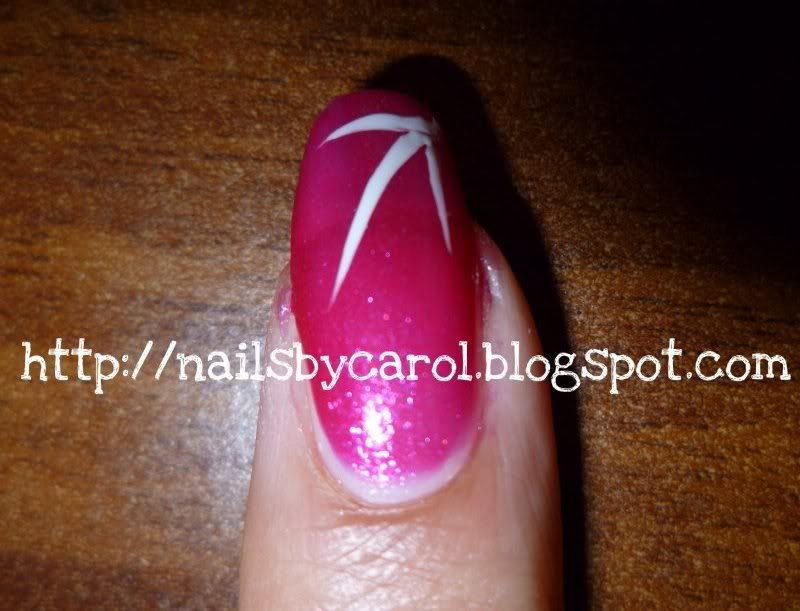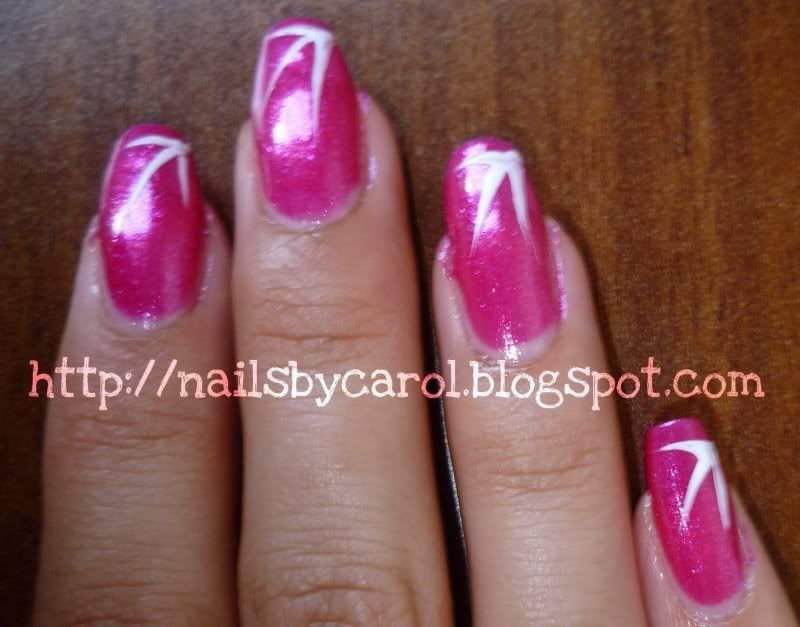 4.Add 2 dots below the middle line.
Haz 2 puntos abajo de la línea del medio.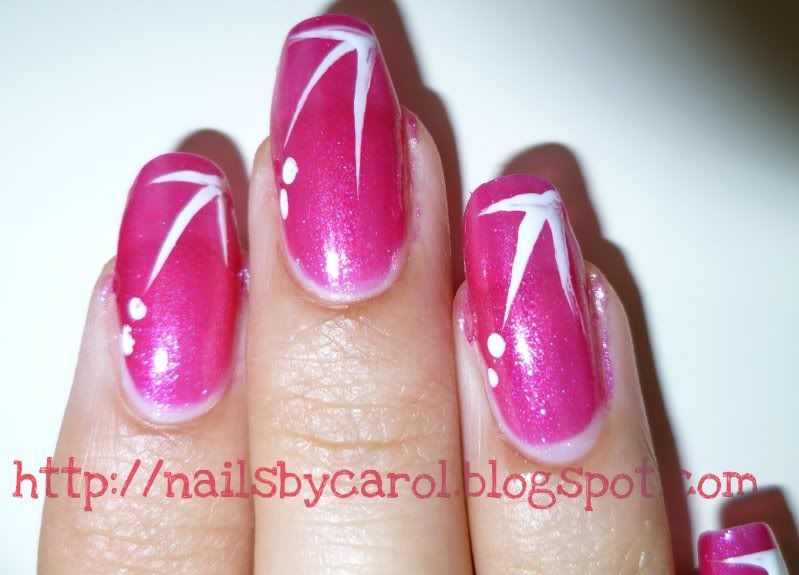 5. Give the white decoration some dimension with a silver glitter (PA10 Silver Glitter).
Agrega dimensión al decorado blanco con un poco de brillantina plateada (PA10 Silver Glitter).
6. Add a top coat.
Usa un protector/sellador de esmalte.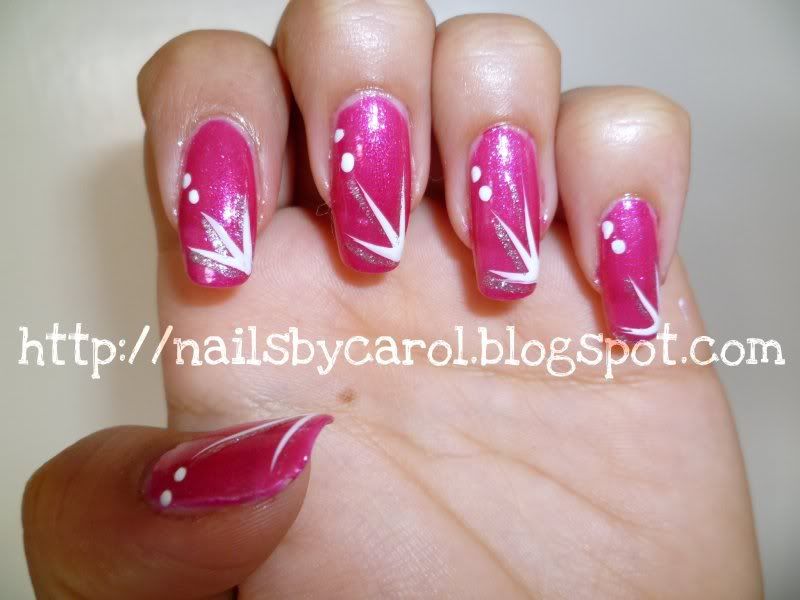 -Carol