Products Used:
Productos Utilizados: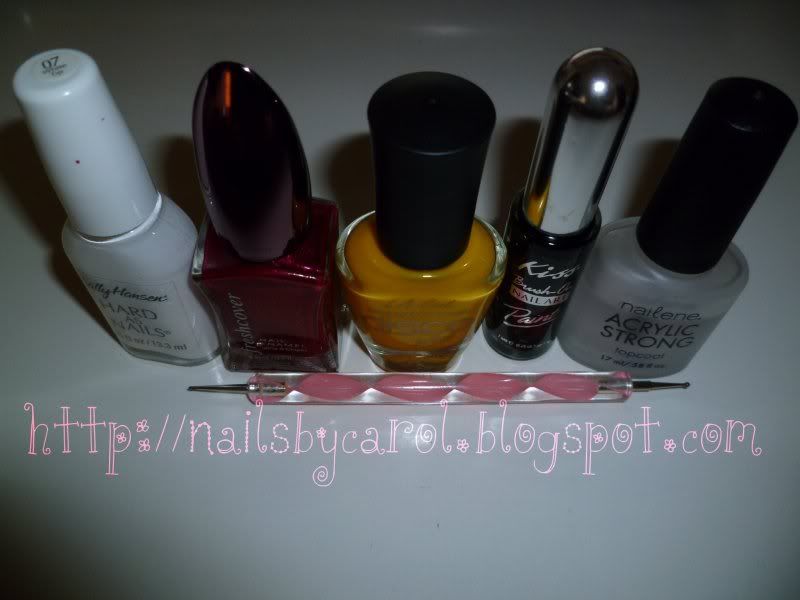 White Tip by Sally Hansen Hard As Nails
839 by Freshcover
Psychedelic by LA Girls Disco Brites
Black by Kiss Brush On Nail Art
Acrylic Strong Top Coat by Nailene
1. Start with 2 coats of white nail polish.
Inicia con 2 capas de esmalte blanco.
2.
With a red nail polish draw a slanted bow on one side of your nail.
Con un esmalte rojo, dibuja un moñito en uno de los lados de la uña.
3. Draw a tiny oval in yellow. Make sure it's not too big or too close to the bow.
Con amarillo, dibuja un óvalo pequeño. Asegúrate que no sea tan grande o tan cerca del moñito.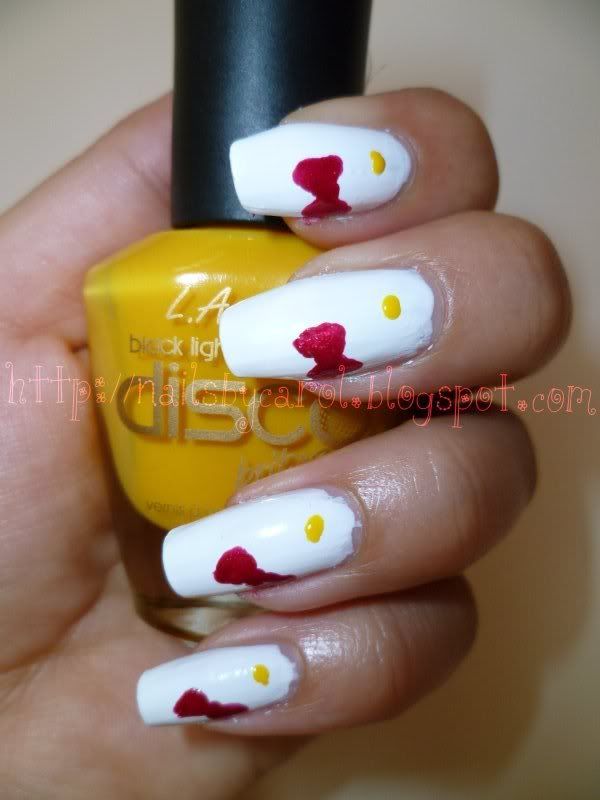 4. With black nail polish, draw the eyes and whiskers.
Dibuja los ojos y bigotes con esmalte negro.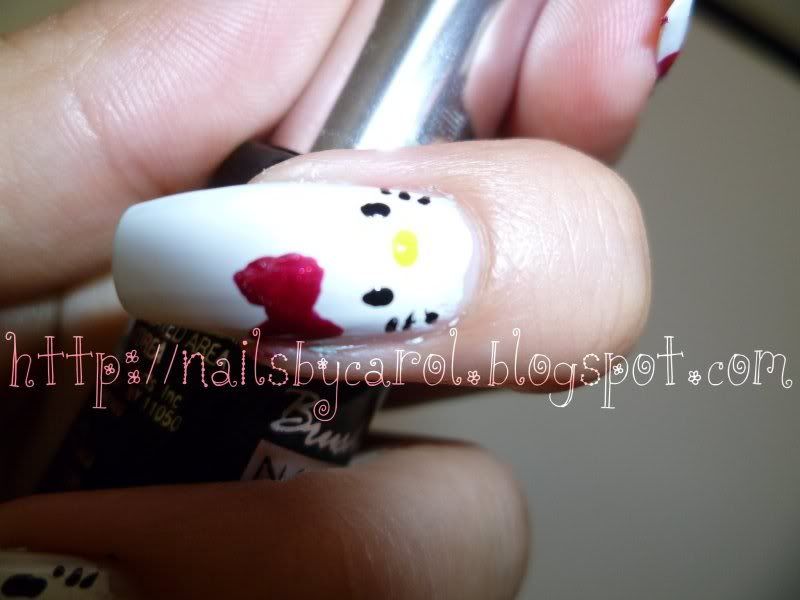 5. Add a top coat. The end!
Optional: Add a small french in yellow if you have the space.
Aplica protector. Listo!
Opcional: Agrega un francés amarillo si tienes el espacio.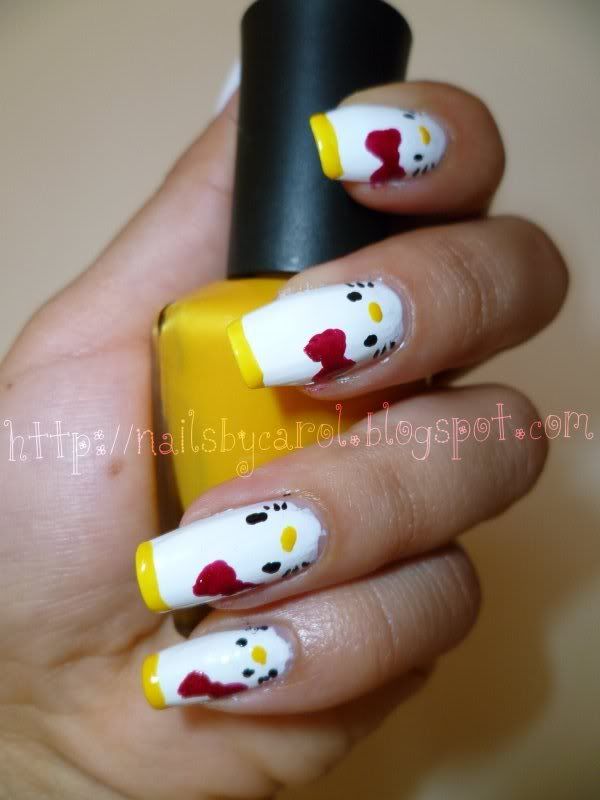 -Carol