Products Used:
Productos Utilizados:
Figure of Art by Finger Paints
776 Glassy Pink by Sinful Colors
PA12 Black by Kiss Brush on Nail Art
Base coat and Top Coat (Endurecedor y Protector de esmalte)
1. Apply 2 coats of the gold color.
Aplica 2 capas del color dorado.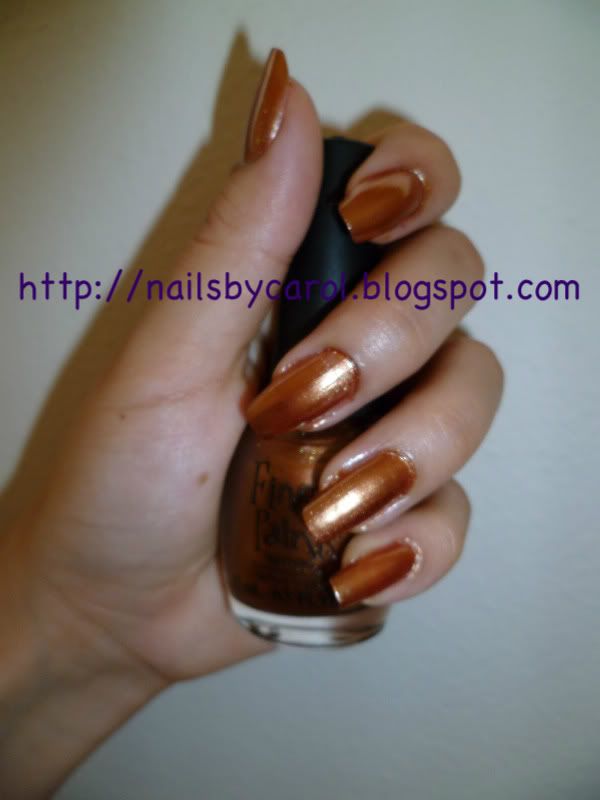 2. With the light pink polish, create round-ish shapes.
Con el color rosado pálido, haz figuras casi redondas (manchitas).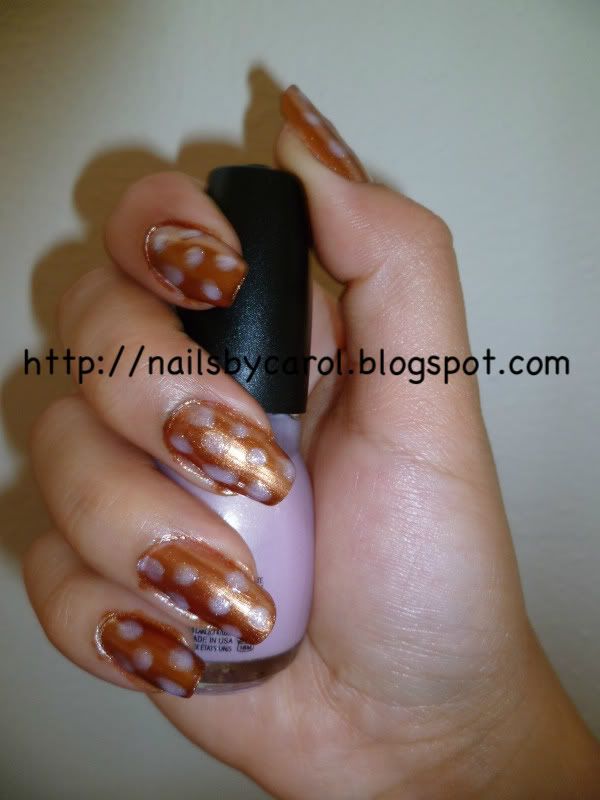 3. With a nail art nail polish, outline the light pink spots just created.
Con un esmalte negro para decorar, delinea las manchitas rosadas que acabas de crear.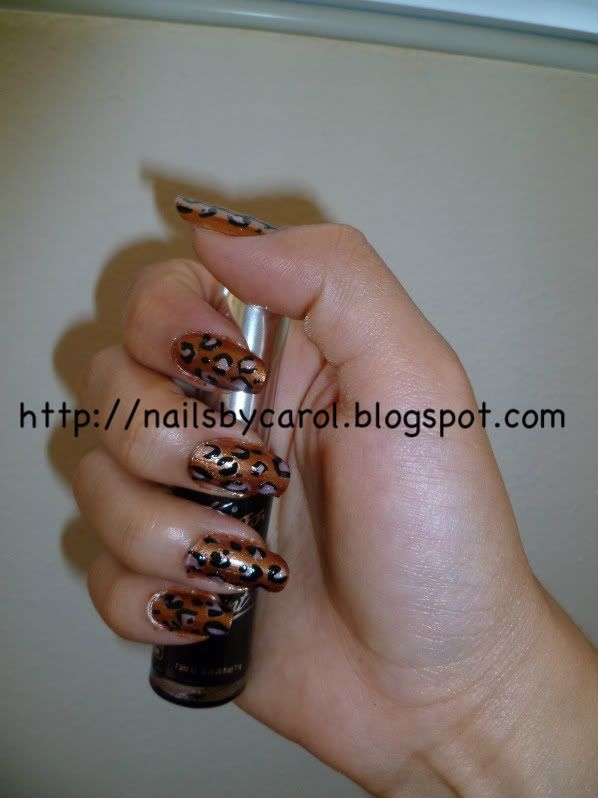 4. Apply a top coat.
Aplica un protector de esmalte.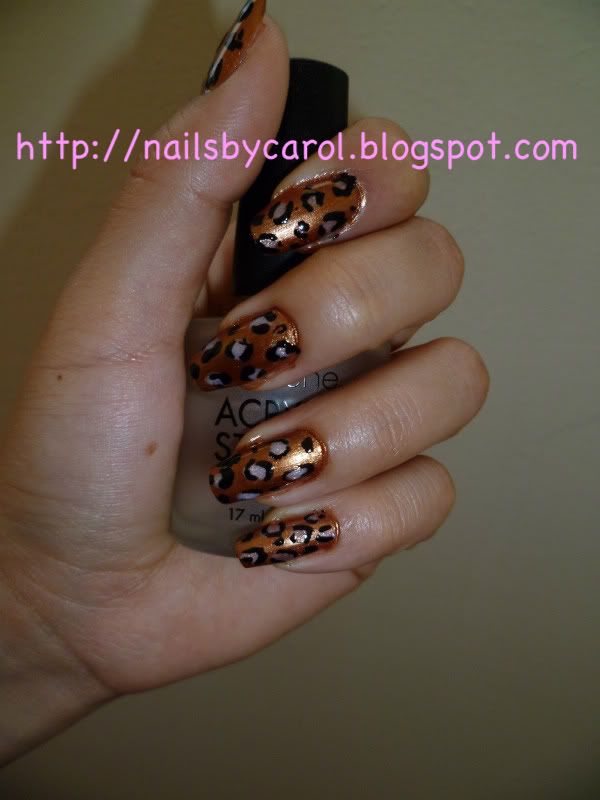 5. We're done!
Hemos terminado!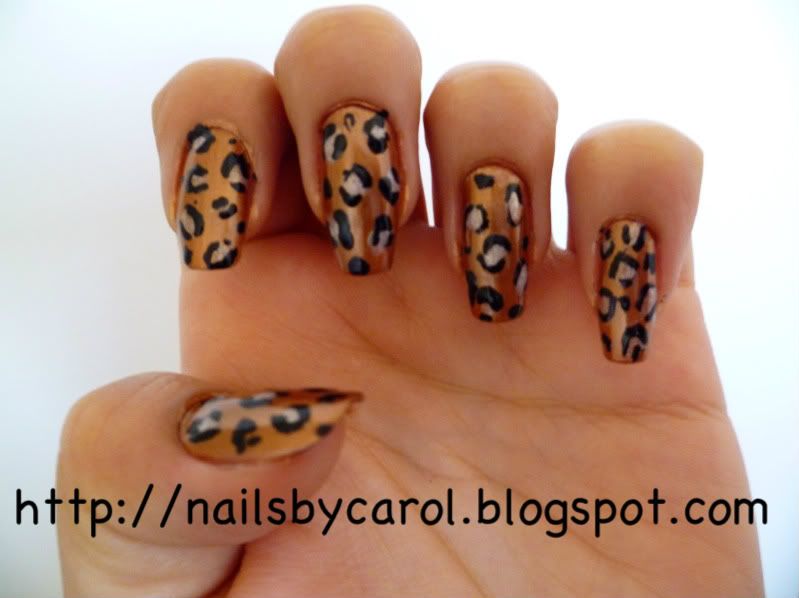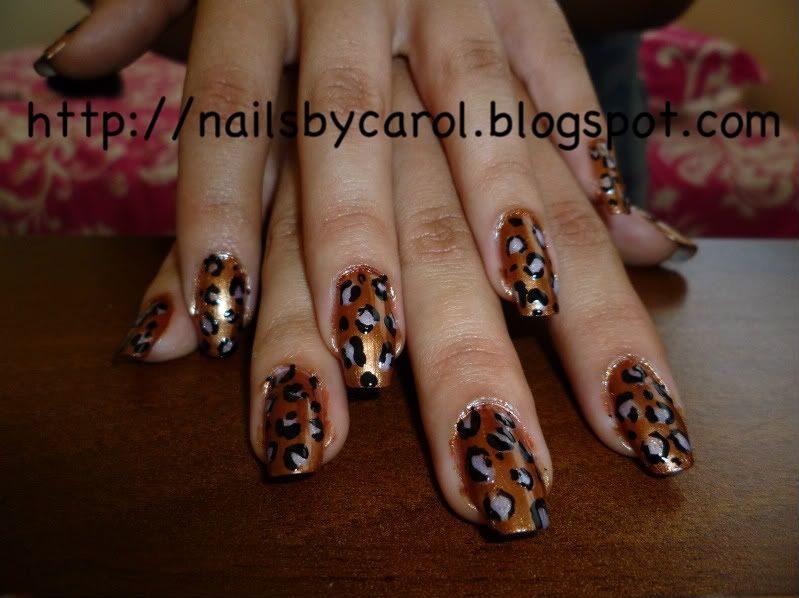 -Carol