This time I will show you my attempt to create a nice and feminine manicure featuring cherry blossoms. I personally love it, and although it is not perfect, I really liked how it came out.
En ésta ocasión les mostraré mi intento para crear un manicure lindo y femenino con flores de cerezo. Personalmente me gustó mucho, aunque se que no es perfecto, me agrada el resultado que obtuve.
1.Start with a coat of a shimmery color of your choice (Fire Fly by Jesse's Girl)
Empieza con una capa de esmalte brillante en el color de tu preferencia (Fire Fly de Jesse's Girl)
2.Add some green to 1/3 of your nail using a cosmetic sponge (Happy Ending by Sinful Colors)
Agrega verde a 1/3 de la uña usando una esponja de maquillaje (Happy Ending de Sinful Colors)
3. Draw branches with a dark burgundy/brown polish (Lincoln Center by NYC)
Dibuja ramas usando un color corinto o café (Lincoln Center de NYC)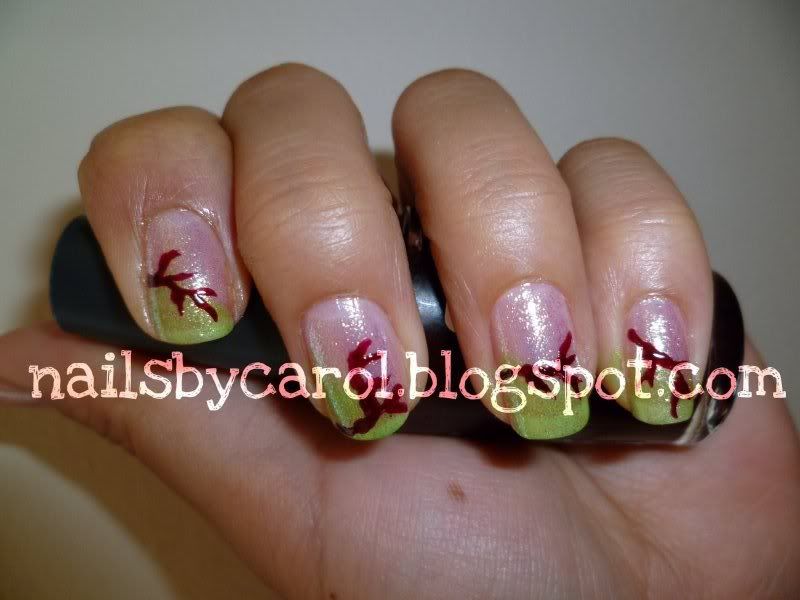 4. Using your dotting tool and a white nail polish (White by Kleancolor) create 3-4 petaled flowers.
Con un punteador y usando un esmalte blanco (White de Kleancolor) haz flores de 3-4 pétalos.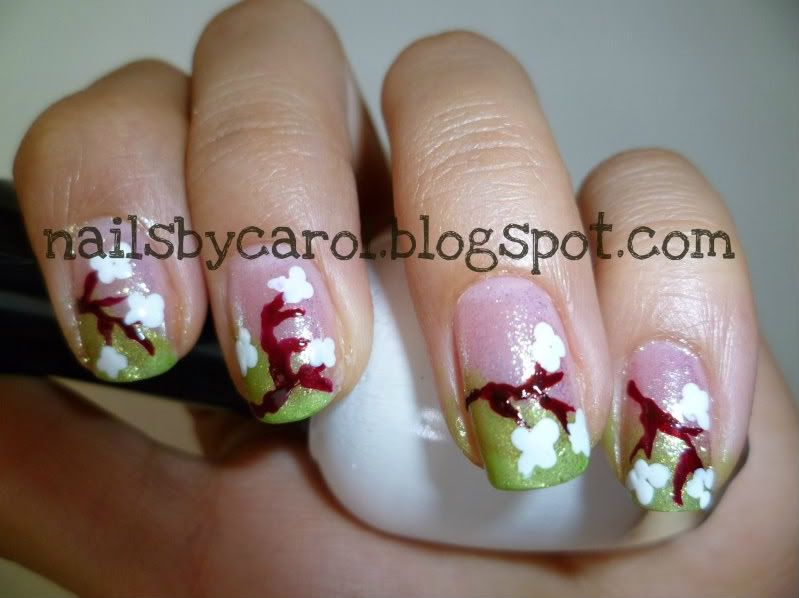 5. Add dimension to the flowers by adding some pink and yellow in the middle (Expecting by Freshcover y Mellow Yellow by Sally Hansen Hard as Nails Xtreme Wear).
Dale dimensión a las flores con un poco de rosado y amarillo (Expecting de Freshcover y Mellow Yellow de Sally Hansen Hard as Nails Xtreme Wear).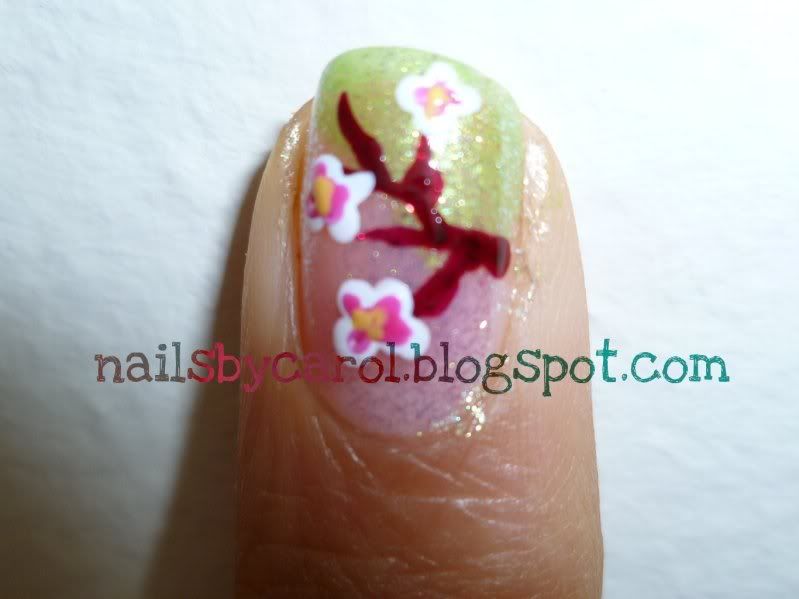 6. Add a top coat.
Aplica un sellador de esmalte.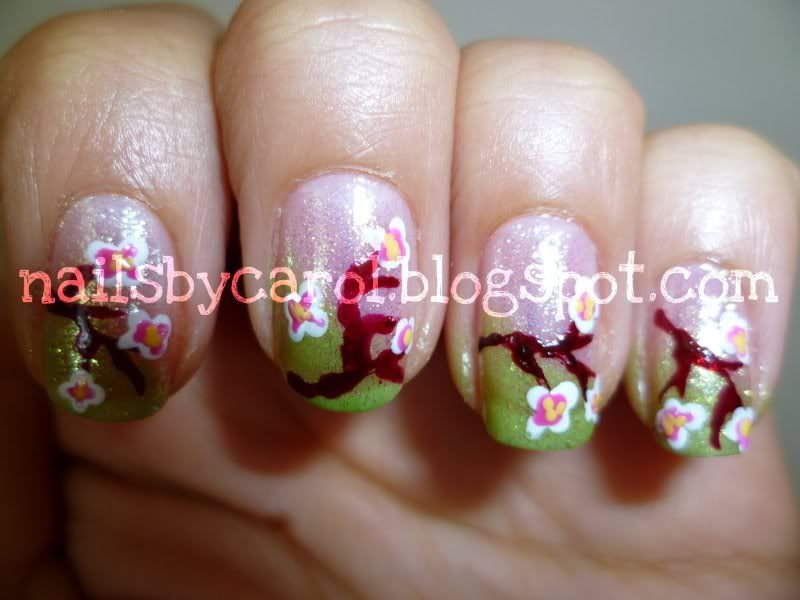 Luv' ya!
-Carol