Hello!
I am SO terribly sorry I did not post my weekly mani for this challenge on Sunday as I usually do. I have been really sick and I did not feel like doing my nails. In addition to my horrible flu, headaches, body-aches, coughing and nose congestion, one of my nails broke and I was just not in the mood. I am not 100% recovered, but I am feeling way better and here is my plaid manicure.
I thought plaid was easy... Well, not so much for me. I think it looks a bit Christmas-y and for some odd reason my top coat (INM Out The Door) dried matte!? I am a little confused...
What did I use?
Santee 'Brown Silk'
Sally Hansen Insta-Dri 'Rapid Red'
Kiss Nail Art Polishes in Silver Glitter and White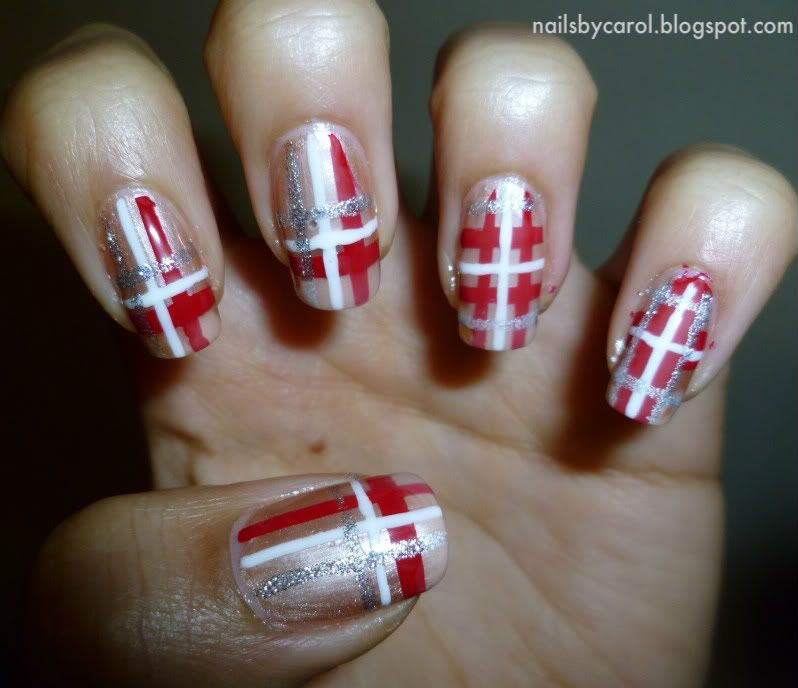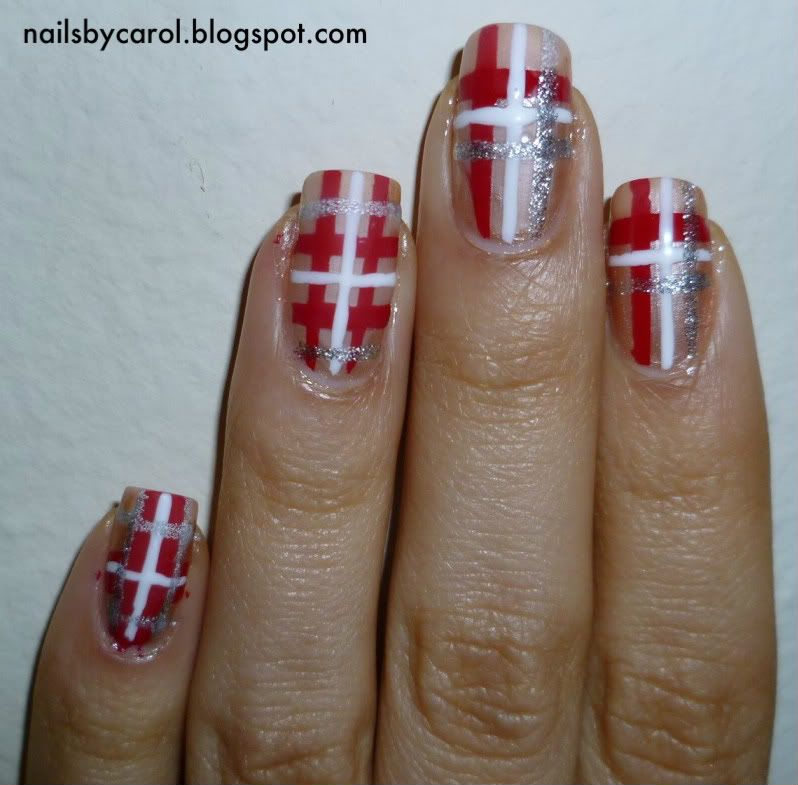 For a list of the previous and upcoming manicures, as well as the other ladies doing it, please click
HERE
.
xoxo,
Carol