Hello :)
This is a manicure I did for a YouTube V-Day Collaboration.
RobinMoses
and
ProfessionalDQ
came up with this idea and
JaeMarie2008
invited me to join. I figured I would do something extremely simple because many times we do not have the time to do an extremely fancy V-day manicure. I used Flower Pink by Santee as a base, for the stripes a white striper and for the dots acrylic white paint.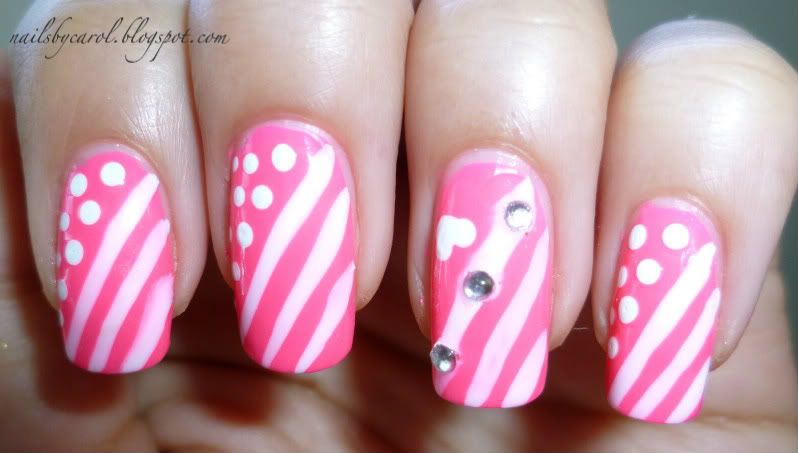 Here is the video:
xoxo,
Carol