This is my second attempt to a half-moon mani. I was not pleased with the first one I published, but this one is an improvement. I used the paper reinforcements just as pretty much everyone and as a background I chose Jesse's Girl in Firefly. The other color I picked was Ace by Nabi. It comes off red/coral in pictures but it is actually a raspberry pink. I am in love with the shade and it was opaque with one coat. Did I mention it was only $1?
Éste es mi segundo intento con uñas de media luna. No estuve completamente con el primer manicure de media luna que hice hace un tiempo, pero creo que mejoré en éste. Utilicé los protectores de las hojas de papel como lo hace casi todo el mundo y para fondo usé Firefly de Jesse's Girl. El otro color es Ace de Nabi. En la foto se ve rojo/coral pero es un color rosado frambuesa. Me gusta mucho ese color y con una capa tuve la opacidad que deseaba. Les conté que me costó sólo $1?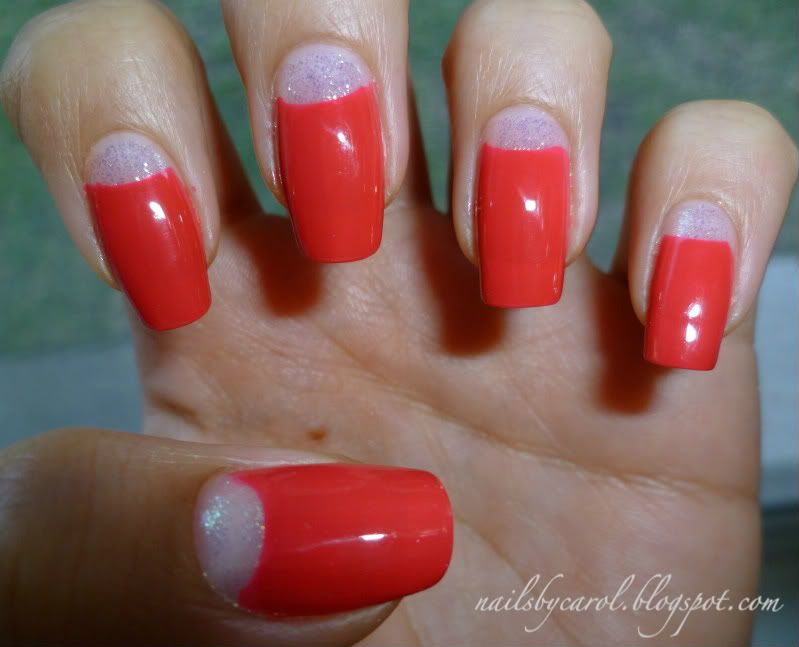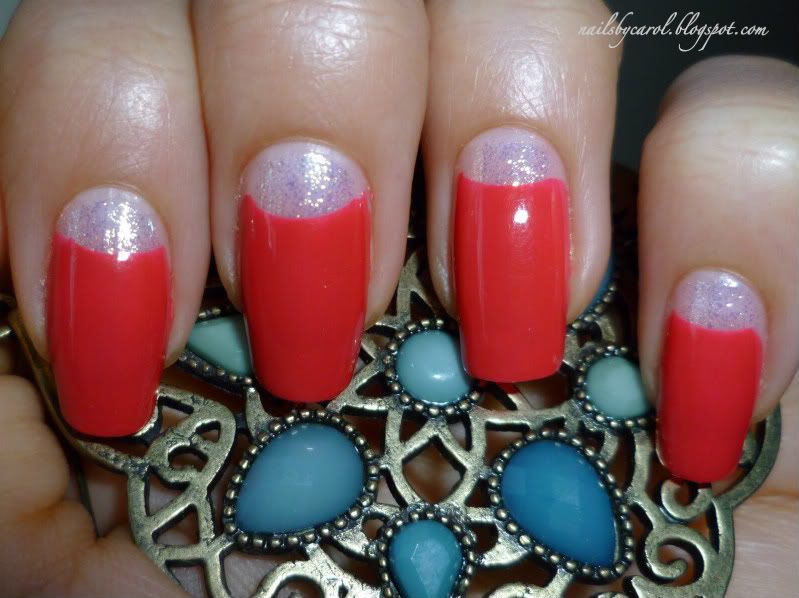 Here is a link to the Nabi polishes I love / Enlace a la página de esmaltes Nabi
For a list of the previous and upcoming manicures, as well as the other ladies doing it, please click
HERE
.
xoxo,
Carol