The polishes featuring in this manicure are:
Los esmaltes utilizados en este manicure son:
Flower Pink by Santee
Black Expressionism by Finger Paints
Secret Admirer by Sinful Colors
Microbeads from Michael's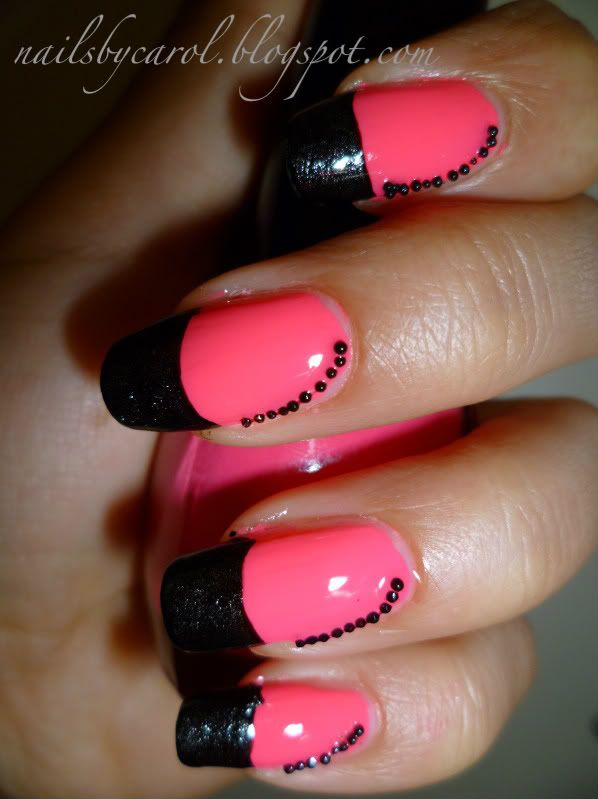 My inspiration came from wanting to use a bright pink and black. I really like how it looks and makes your nails look interesting. It is funny because when I had my hands on something dark, my nails looked short, it is very playful.
Mi inspiración vino porque quise mis uñas con rosado fuerte y negro. Me gusta como se ve y le da un efecto interesante a las uñas. Es chistoso porque cuando ponía mis manos sobre algo oscuro mis uñas parecían ser cortas, es versátil.
Take care,
Carol